!izsongworks.com index>

*
Welcome to IZsongworks. Thank you for your visit.
We are currently [September 2017] reworking this website.
If you are looking for Izzabella's songs, search "izzabella" on your preferred music platform, for example: iTunes USA, Amazon mp3 UK, WiMP Norway, etc.
The IZsongworks partnership has entered into a publisher agreement with Broadcast Music, Inc. (BMI) for collection of mechanical and performance royalties stemming from use of the songs.
Thank you -- like all artists we are sincerely obliged to you for the time, attention and sharing you give our work -- and all the best to you in all your adventures in melody and poetry.
Sincerely,
Izzabella & Shenandoah Slim
*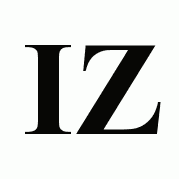 IZsongworks is one of the IZ Group of artist companies
izzabellamusic.com izsongworks.com izrecords.com & shenandoahslim.com
IZrecords...bringing our back porch to all your digital devices...

*